Photos of us by the talented Kevin Lowery
We like taking roadtrips together to new places. Hiking. Brunch. Lazy afternoons on the couch with our pups. We like kickin' butt at Mario Kart, and covering the walls of our house in photos. We like the in-between moments, because we believe those moments are the ones that truly tell the story.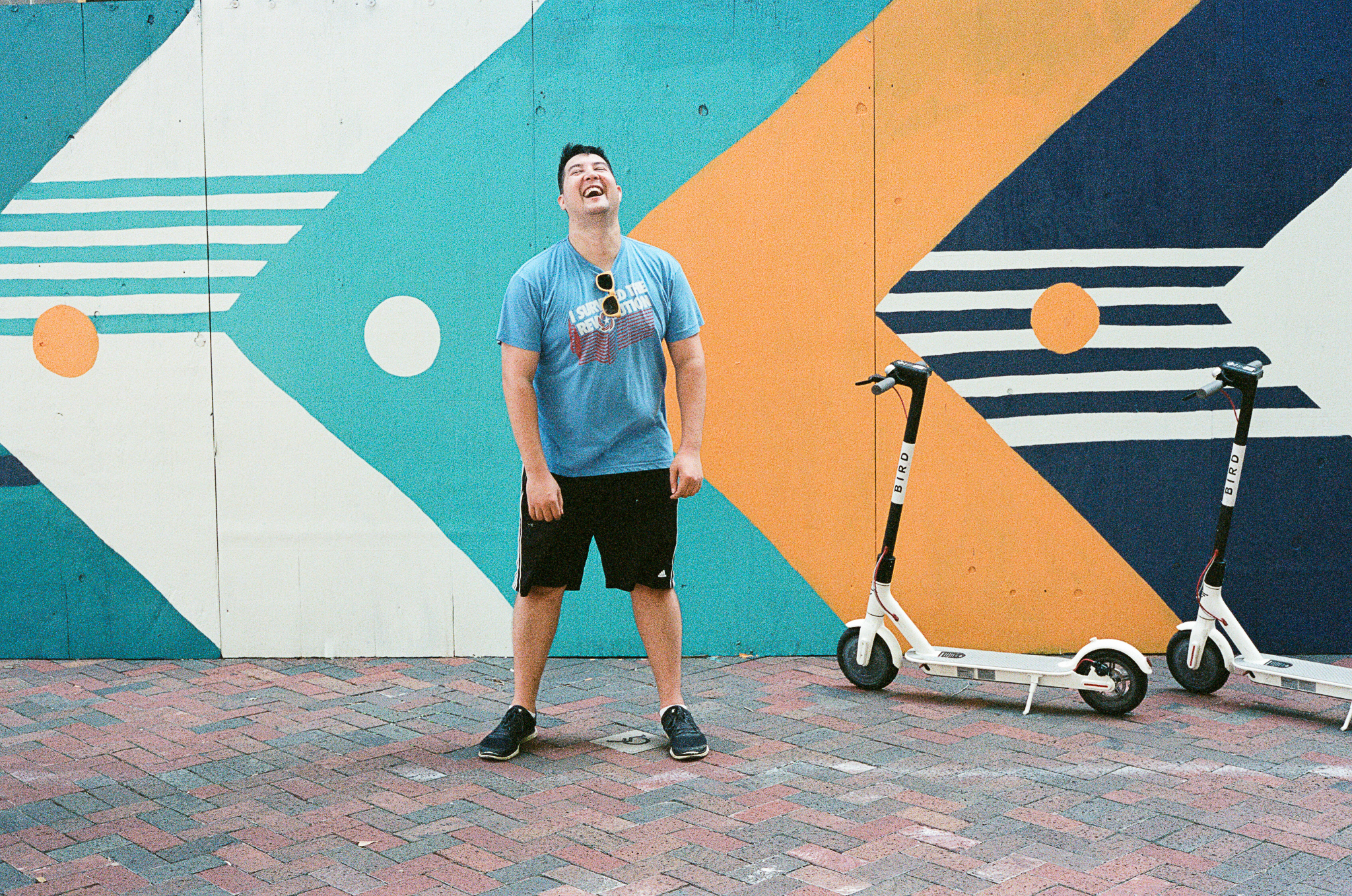 -Memphis Grizzlies
-Reddit
-Film Cameras
-Back to the Future
-Video Games
-Cassie
-basically anything on Youtube

"Total Memphian, Grizzlies fan, the brains behind this operation, my best friend, and the best dog dad ever. He is truly the most caring and thoughtful person and I wouldn't want to spend my days goofing around with anyone else on the planet. My favorite thing about this guy is the way he challenges me. Pushes me. Encourages me. He makes me feel unstoppable.
He's got either a book or a camera in his hand at all times, a cheesy dad joke on the tip of his tongue, and about 10,000 random facts about anything and everything all at once. He's prone to bringing me coffee each morning, dancing with me in the kitchen, beating me at Mario Kart, and getting songs stuck in my head for WEEKS at a time."
-Cassie
-creeks
-being barefoot
-Michael
-DOGS
-true crime documentaries
-podcasts
-Stardew Valley
-anything to do with Chip & Joanna Gaines
"It was a foggy February morning and Cassie was climbing a fence so that we could take some photos at this amazing location. That's the first day I met her, and she's always pushing her creative boundaries so that she can continue to craft her vision.
She loves Boston Terriers, collecting coffee mugs, and developing film in a dark room while I tell bad jokes.

She is the most caring person I've ever met, and sees the world in the most beautiful way. She's always down for a last minute roadtrip, as long as we have some film. She photographs in a way that captures the way things feel, and for that I will always be a little bit envious, and incredibly proud."
-Michael

Every person that steps in front of our camera is letting down their guard and allowing us to photograph their most intimate moments. Their purest, unfiltered selves.
As a way of opening ourselves up and returning the vulnerability, we wanted to share more of ourselves with people that trust us enough to document such important days.
Here is our personal blog. You'll find everything here; home renovations, our travels, dumb movie reviews, you name it. Get to know us, for real.
OUR STORY
We met over a love of adventure and film photography, which led us to a mini-road trip to Monte Sano State Park to go hiking and getting out of our everyday routines for a day.
We eventually stumbled across an impossibly enchanting Japanese Teahouse. The woods around it was foggy and it felt like we had stepped into another world.

We recently traveled back at the Teahouse to get married.
We couldn't think of any place more perfect to say our vows and start this chapter of our lives than the place where our story began together.
We shared our wedding photos on our Journal if you wanna see.