Oregon Coast | August 2019
After a busy start to summer, we were fortunate to get a little break from work so that we could take a trip to Portland and the Oregon Coast just to relax and recharge our batteries. As with all personal trips, we were excited to take our film cameras out and explore a new area.

We started the week in Portland (at the cutest airbnb) and were lucky enough to have planned our trip during the week of the Alberta Street Fair. There were so many creatives and artists set up that we walked and walked and never even made it to the end! I snagged a print for our office (and sadly passed up many a coffee mugs that I just couldn't fit into my carry on to bring home with me.)
One of the best parts of Portland were the amount of amazing food trucks and small restaurants. We were delighted to find the Grilled Cheese Grill nearby our AirBNB and stopped by for some of the tastiest grilled cheeses and tomato soup that we've ever had. They even had a pickle on the side, which is instant brownie points from me.
Before we left Portland and took off to the Oregon Coast for the second half of our trip, we managed to meet up with some fellow film photographers and friends, Mallory and Devin. Mallory's from Memphis and they both shoot film and are just awesome people so we couldn't pass up a chance to get coffee with them while we were passing through.
We met them at Upper Left Roasters for coffee before they showed us around the neighborhood.
We stayed in Roockaway Beach, a small city that was between Cape Kiwanda and Cannon Beach. We didn't realize that our airbnb was just a short dirt path away from it's own beach. It ended up being one of our favorite spots because there were only a few people on the beach at any time.
Ok, before we go much further I just want to rave about the XPAN camera you see taking all of these panoramic shots on film. I've wanted one for years, and Cassie got it for me for our wedding gift and I'm obsessed with it. Also, one of my favorite things to take photos of are Cassie taking photos. So enjoy a lot of those!
On the first actual full day we had on the coast, we ventured south to see Cape Kiwanda and Neskowin Beach.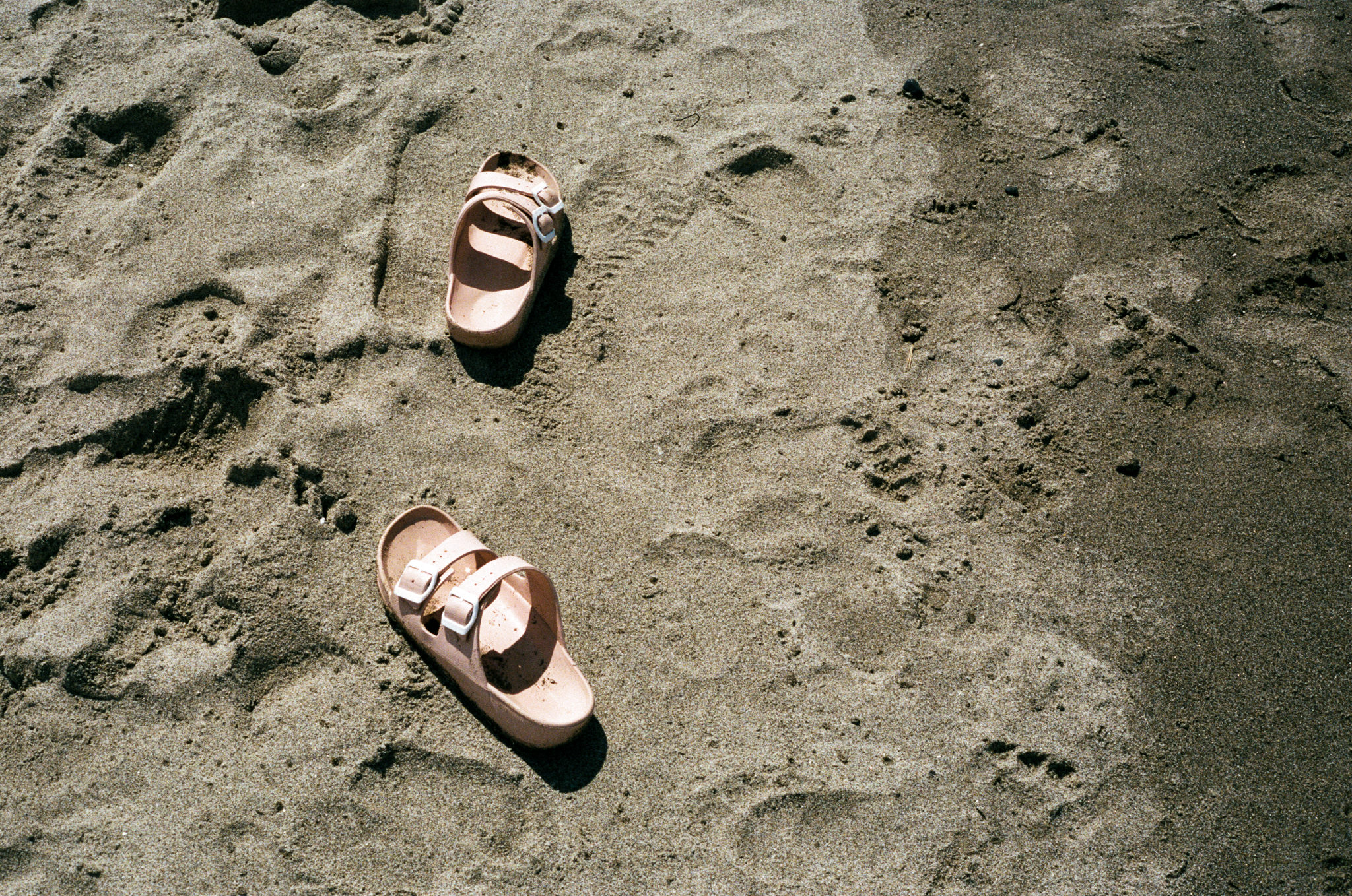 We tried to make sure to sneak down to our beach at our airbnb every evening for sunset.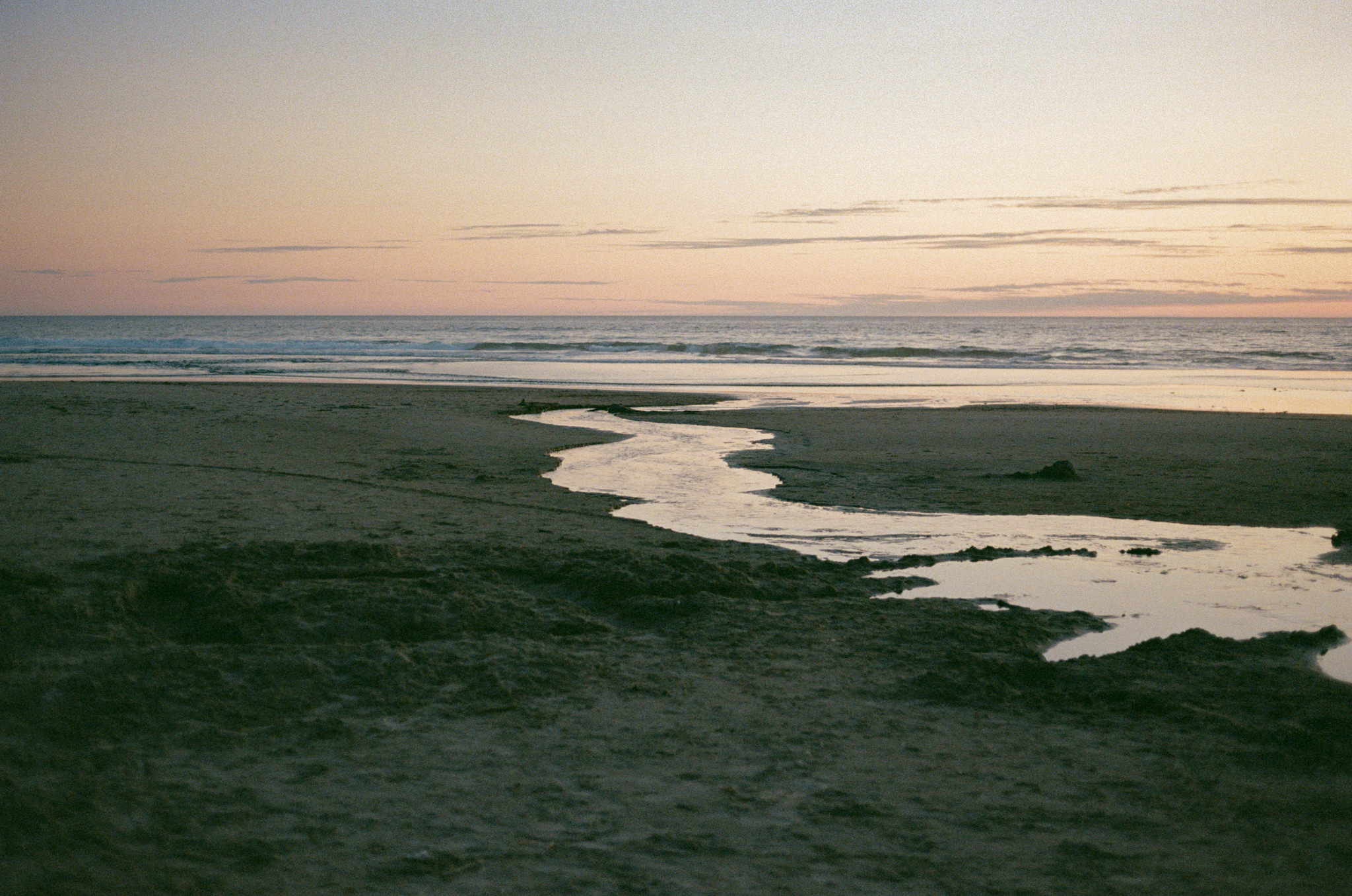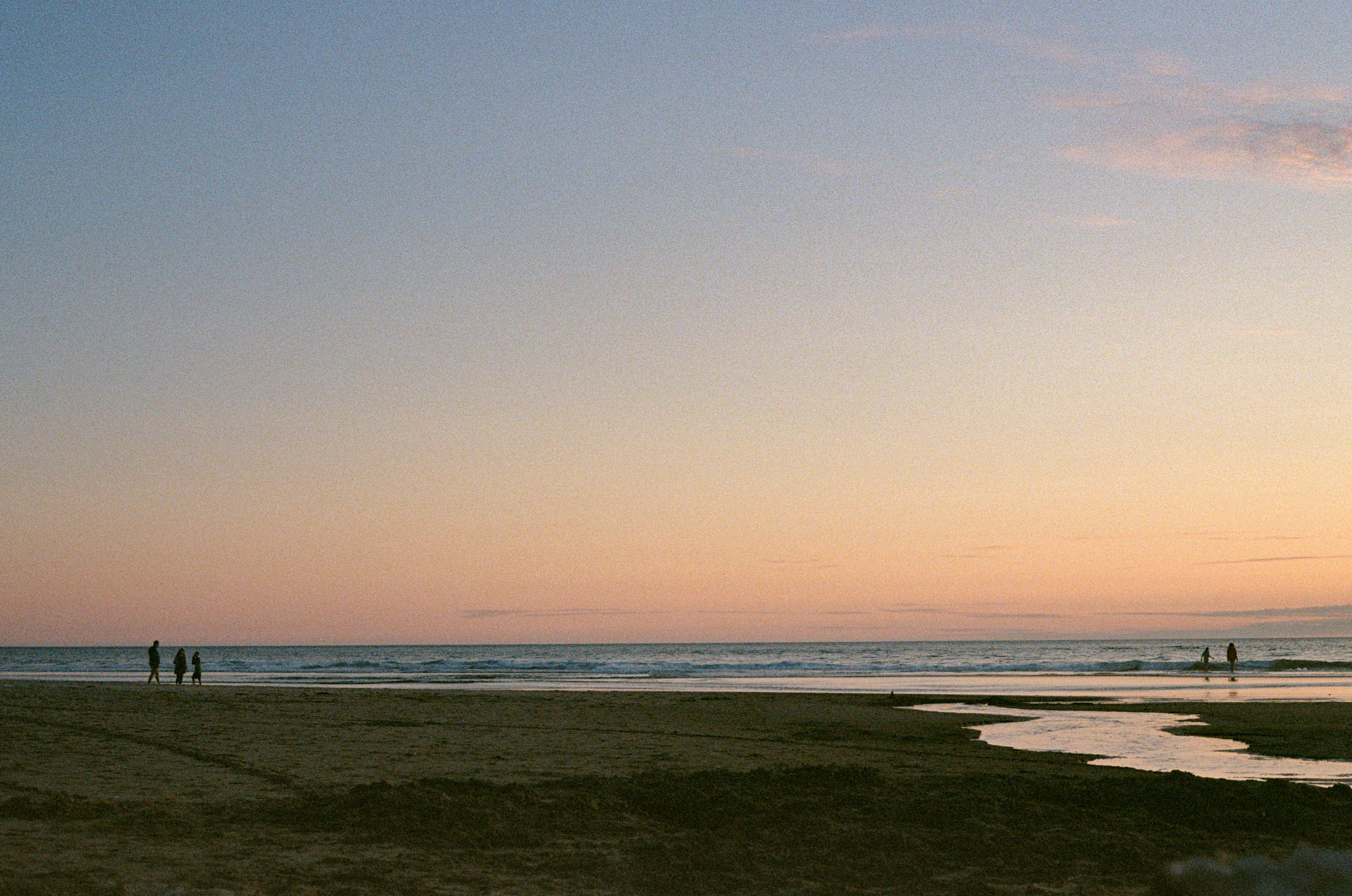 The next morning we stopped in a tiny little town for coffee as we made our way to Hug Pointe. We ended up finding an adorable little coffee shop full of fresh flowers and locals catching up with each other.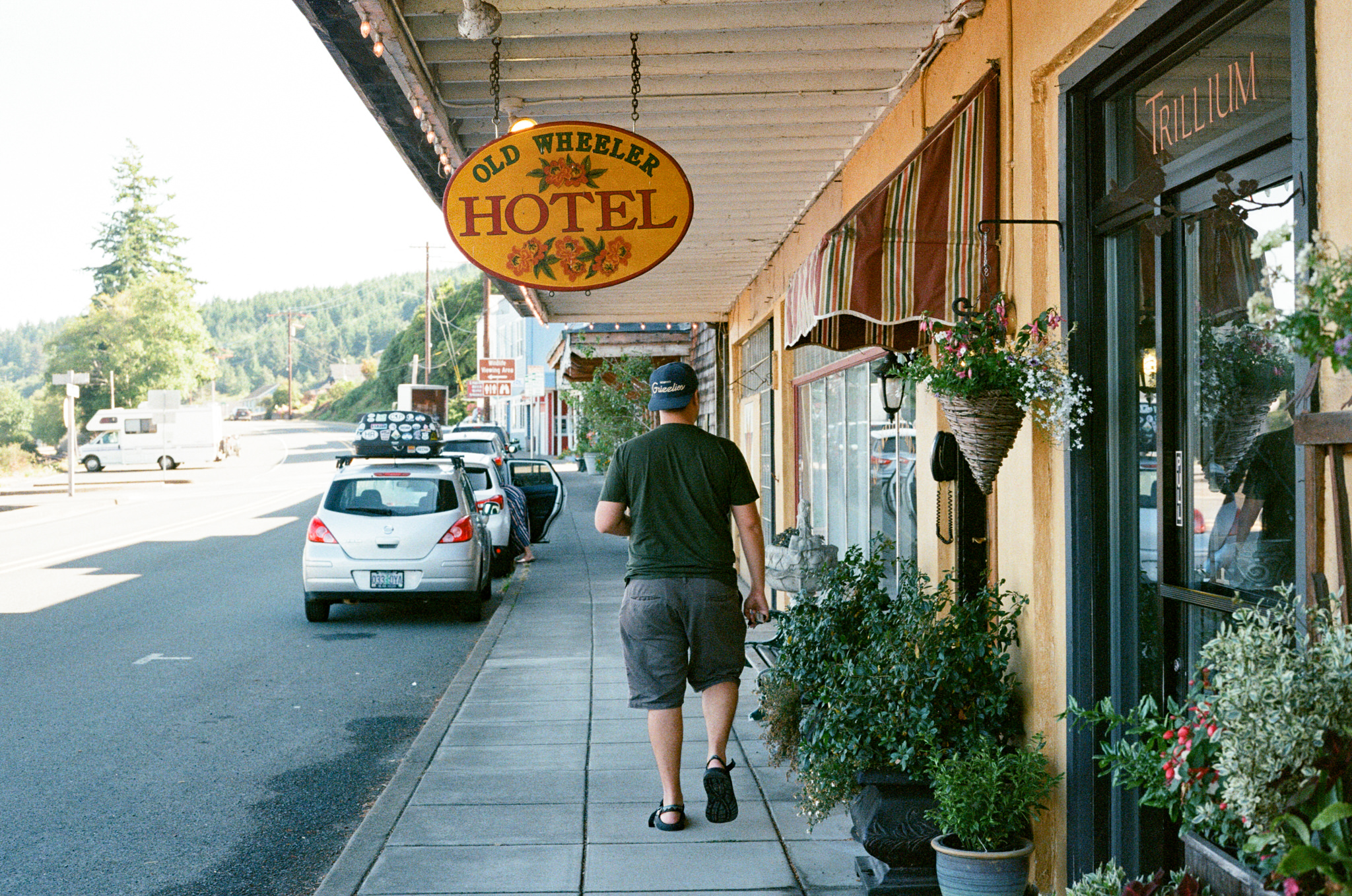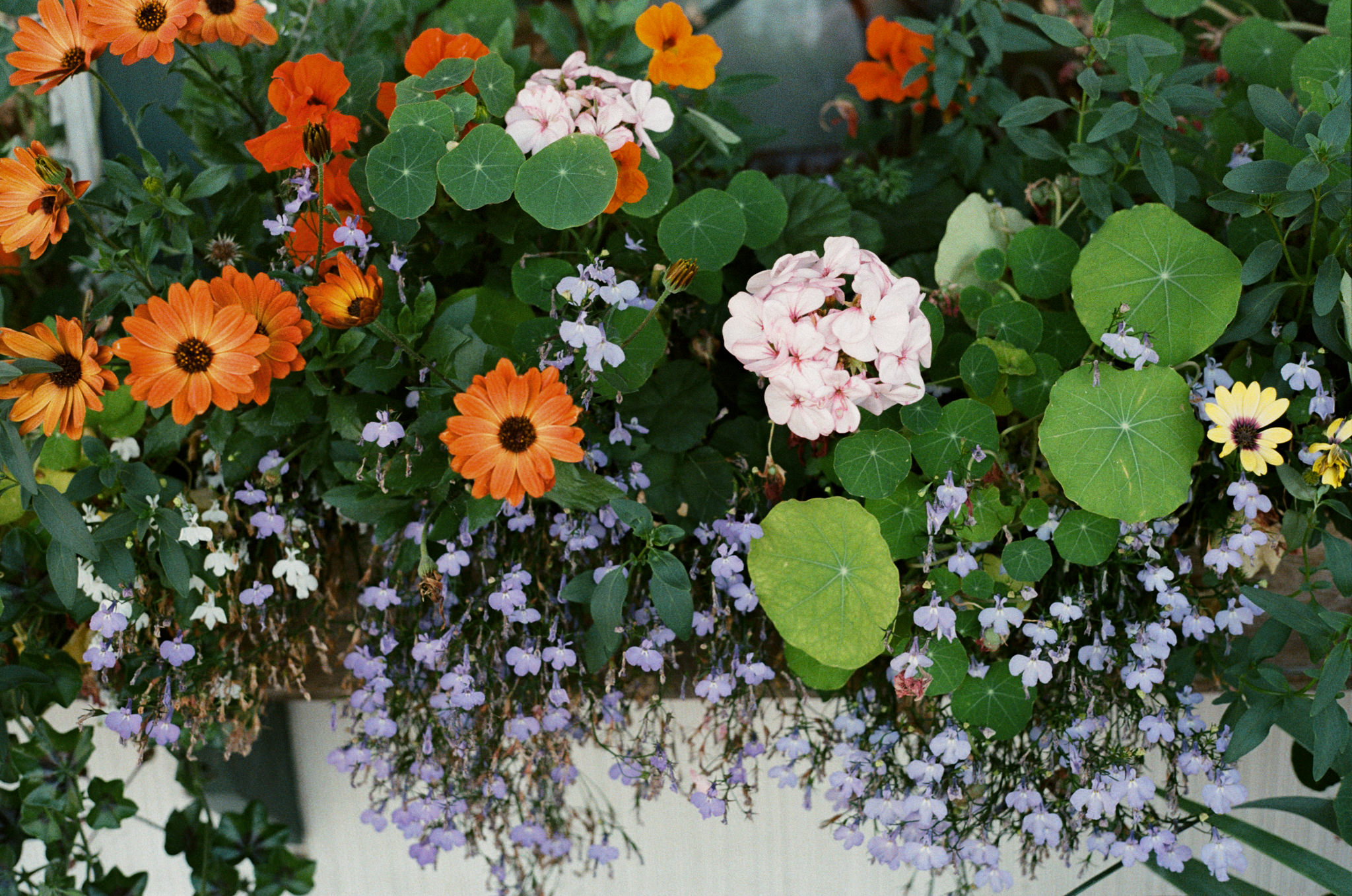 When the sun is setting on your last day of vacation, all you can do is find a little spot in the sand, grab a few Jones Soda's and watch the sun paint the sky more colors than you can even imagine.
It was the perfect end to a great vacation full of memories that I relive every time I look through these photos.
All photos shot with Contax 645, Contax G2, and Hasselblad XPAN on Kodak Ektar 100, Porta 160, or Porta 400.